Next Generation User Experience by Integrating Alexa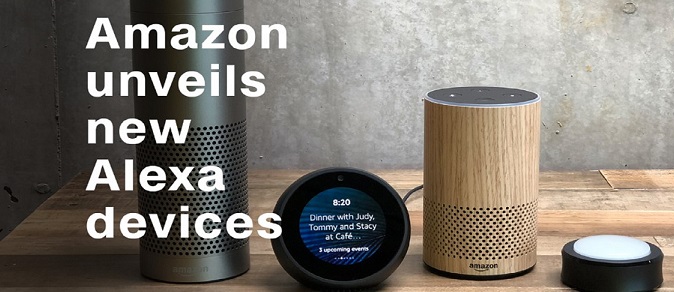 Next Generation User Experience by Integrating Alexa..
With real IoT implementation taking place in different market verticals like smart-home, smart-office, etc., researchers are looking at various options in input mechanisms to improve user experiences. Amazon's Alexa-controlled Echo speaker, Google Home, Apple's Siri based HomeKit are products targeted to improve the user experience by taking voice based inputs. Voice enabled digital assistance services/devices are getting increasingly popular. The experience of using voice commands to control devices plays a role in the user experience.
In this blog we focuses on integration of Amazon Alexa based Echo speaker to IoT implementation to deliver next generation user experience. Amazon's Alexa based Echo speaker, now in its second generation and with several derivative versions available, continues to expand its music, smart-home, and digital-assistant abilities. It's first a wireless speaker, but capable of much more. Using your own voice, you can play music, search the Web, create to-do and shopping lists, shop online, get instant weather reports, and control popular smart-home products—all while your smartphone stays in your pocket.
Alexa is an intelligent voice enabled personal assistant developed by Amazon which is currently leading this market sector.
It's becoming clear that voice interaction will soon become an expected offering as either an alternative or add-on feature to traditional visual interfaces. See the diagram below on the prediction on this market sector.
Integrate Smart Devices with Alexa
Alexa can be integrated with the smart device hardware or can be used Alexa as a separate service like using Alexa mobile app, Amazon Echo speaker, etc. The following section describe the architecture of both the implementation.
Alexa Enabled Device
Alexa service will be invoked using "Alexa" keyword, followed by user's utterances. These device continuously listen to all speech and monitoring for the wake word to be spoken, which is primarily set up as "Alexa". These devices have natural lifelike voices recognition technology through sophisticated natural language processing (NLP) algorithms. These devices have integrated with Alexa skill kit.
Alexa Skill Service
Alexa Voice Service
Smart Device Cloud Server